News
A H2-GO Hydro-blast unit can be seen using the surface re-texturing unit to enhance the surface dressed road, helping to improve the skid resistance.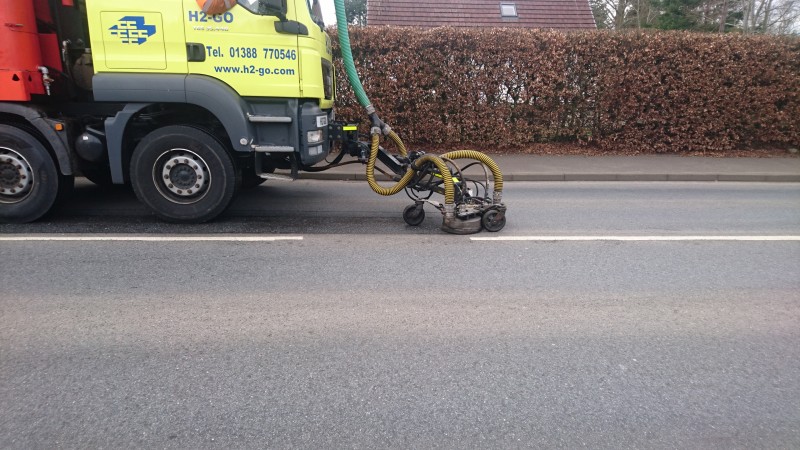 An opportunity has arisen for someone to join the H2-GO team.
Hydroblasting Operative to work in the road marking industry
Salary – Competitive
We are seeking a HGV Class Two or above qualified driver with sound mechanical knowledge to operate a revolutionary road marking removal machine to work throughout the UK.
The job would require a frequent mixture of dayshift, nightshift and weekend working on a nationwide basis from our Shildon, County Durham depot.
Good communication skills and the ability to problem solve using your own initiative are essential. Previous experience of highway works and a valid CSCS card would be advantageous.
Closing date for applications: 4:30pm on Wednesday, 30th November, 2016.
Please apply in writing enclosing a full CV and covering letter to:
Martin Coupe
Jack Coupe & Sons Ltd
Hackworth Industrial Park
Shildon
County Durham
DL4 1HG
Tel: 01388 774040
E-mail: info@jackcoupeandsonsltd.co.uk
Strictly no job agencies.
Coupe Line, Coupe Line Southern, H2-GO and Shildon Thermoplastic can be found at the #ERIC2016 event in Leeds. For more information on our products and service, come and meet one of our friendly team members.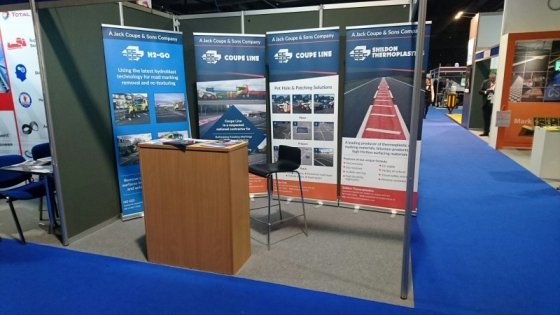 H2-GO were at Bourne, Lincolnshire completing some re-texturing work helping clients meet carbon footprint targets and reduce traffic accidents.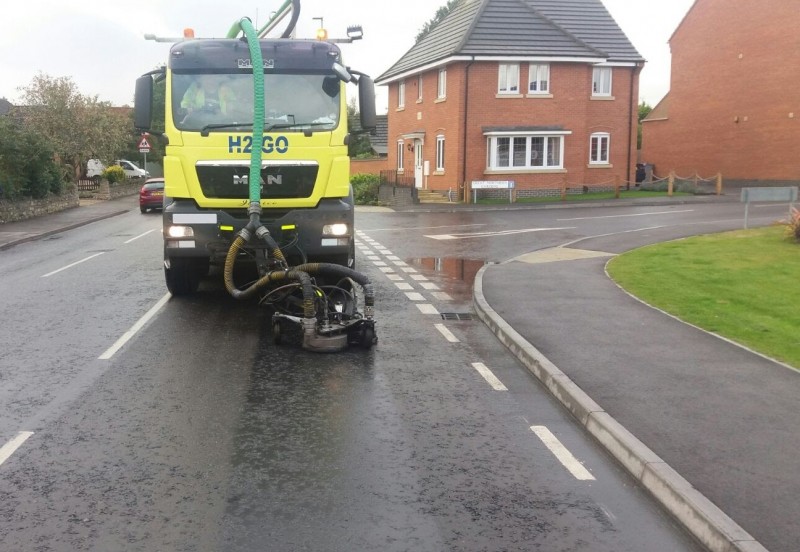 H2-GO uses hydroblasting technology to remove markings at the O2 Arena, London.
We recently carried out hydroblasting work at the O2 arena/ Millennium Dome, in London. Using filtered, high pressured water, we quickly and effectively removed the road markings without pollution or debris, with minimal impact on the environment.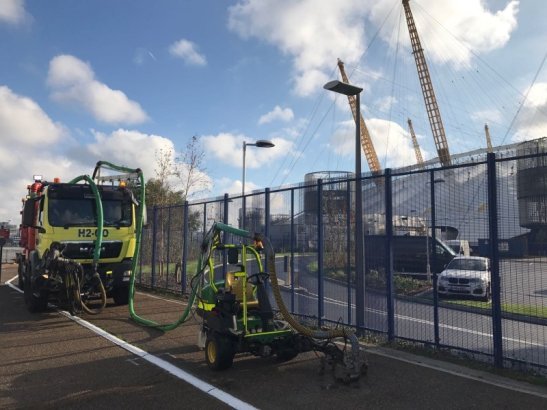 Hydroblasting removal on the A183 at Chester Road/Springwell Road junction, Grindon Sunderland.The removal of line markings with H2 GO's hydroblasting technology is clean and quick with no fumes, smoke or surface debris and uses just water. The centre and edge lines aswell as the white road studs were quickly removed by the H2-GO team.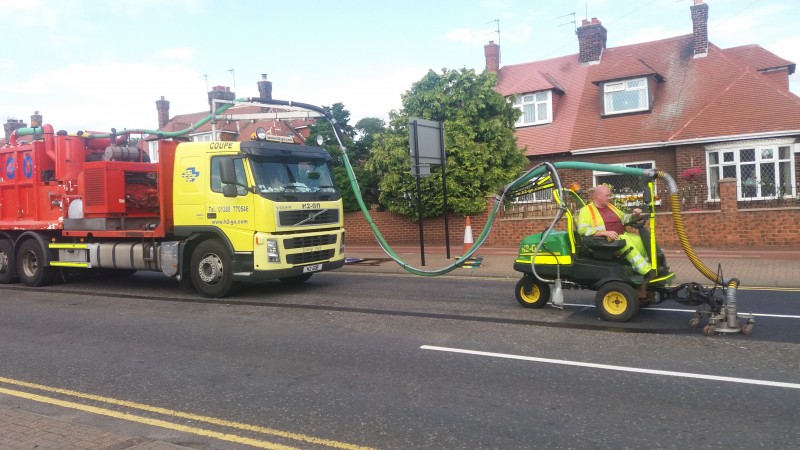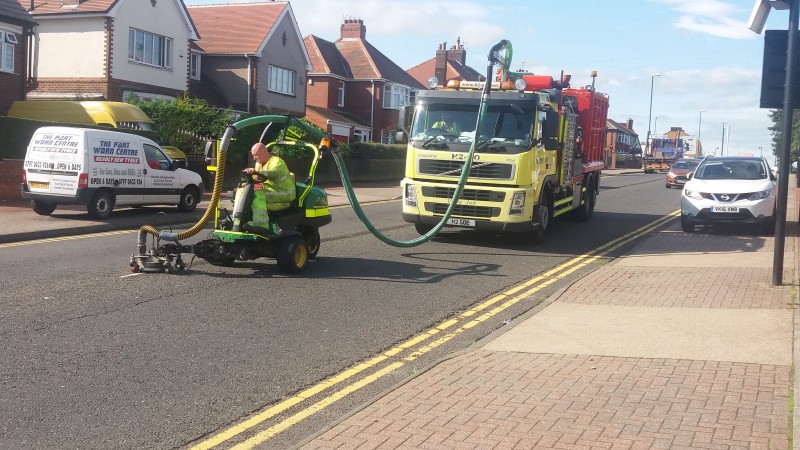 H2-GO were using hydroblasting technology as a surface preparation for paint markings. H2-GO's road markings removal system eliminates undesirable marks both indoors and out or prepares surfaces in a quick, clean and quieter way. For more information or a free quotation contact us on 01388774040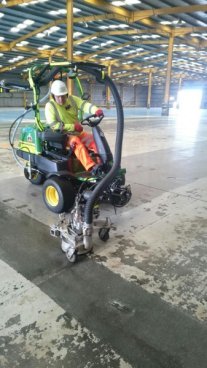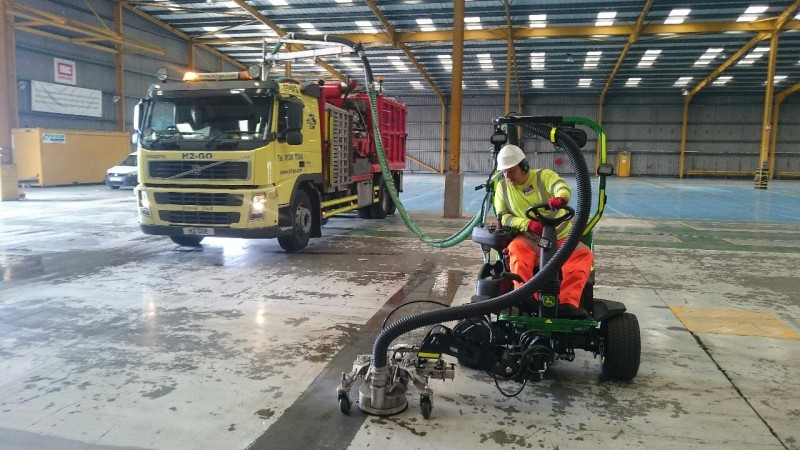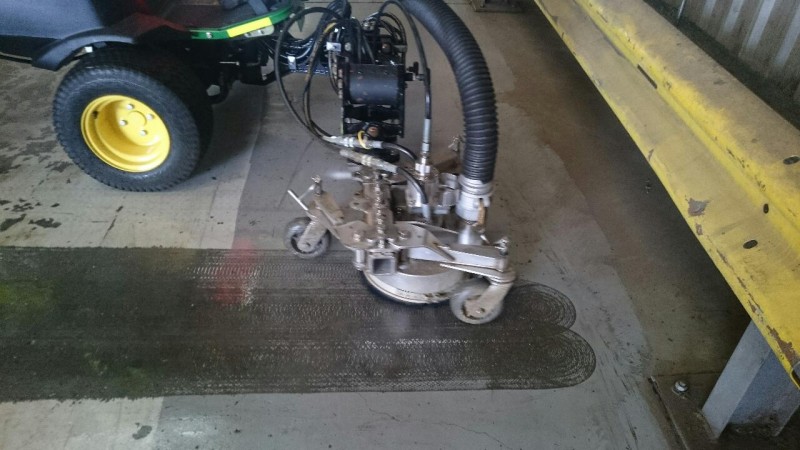 H2GO successfully removing parking bays at Hitachi, Newton Aycliffe, County Durham. H2-GO road markings removal system eliminates unwanted marks or prepares surfaces in a quick, clean and quieter way. As shown in the image below H2-GO use high pressure water that quickly eradicates the surface markings with minimal damage and disruption.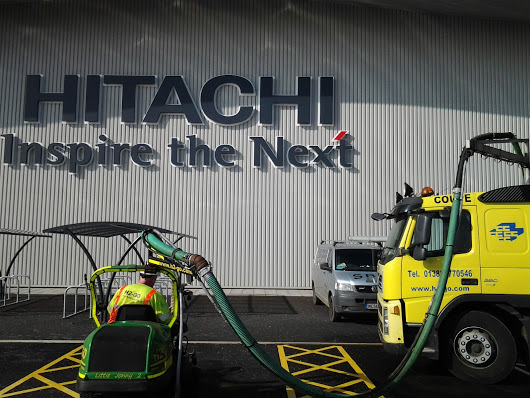 H2GO hydroblasting line removal at HMS Sultan, Portsmouth, Hampshire. H2Go have been employed to remove old road markings in both white and yellow paint and thermoplastic from the existing road surface.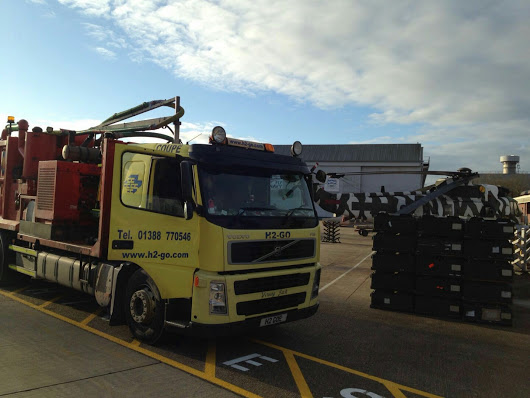 Hydroblasting line removal at Devon Cliffs Holiday Park, Sandy Bay. Devon. Line marking renewal project including the removal of existing markings. Coupe Line will be laying new white and yellow paint lines to car parks and road ways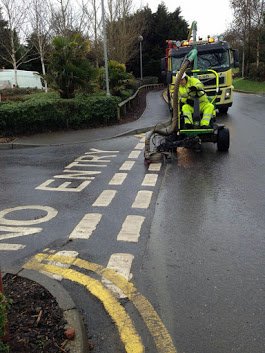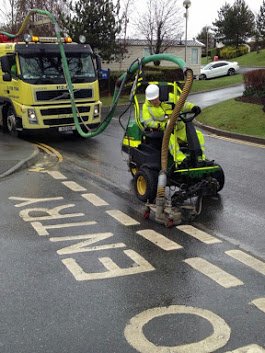 H2-GO's brand new waterblasting hydroblasting tractor ready for work, the new hog head removal machine has been delivered new from the USA for use by H2GO on the uk road network from our base in County Durham.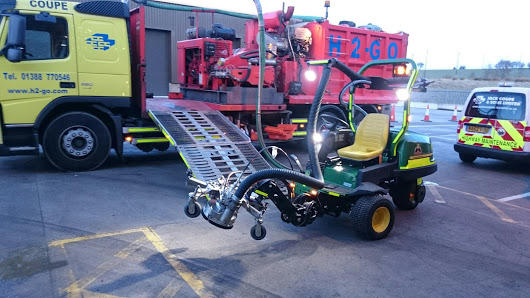 H2GO Hydroblasting road marking removal at Gatwick Airport.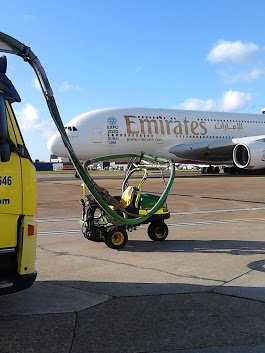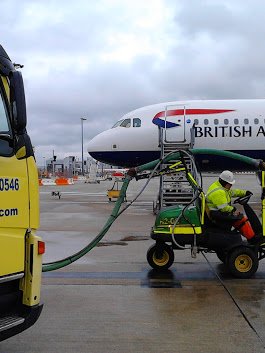 Hydroblasting line removal by H2GO on the approach to Tower Bridge London.
H2GO's brand new stripe hog waterblasting tractor arrives from Florida, more photos will follow once we have commissioned it ready for work.
H2GO successfully complete line removal airside at London Luton Airport using high pressure water to remove white, yellow and black road marking paint.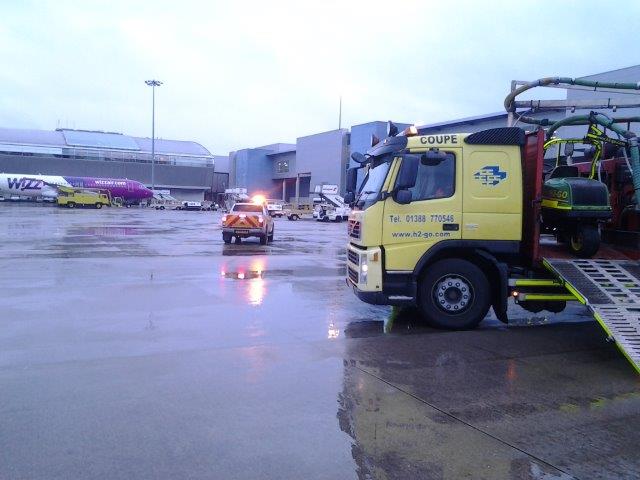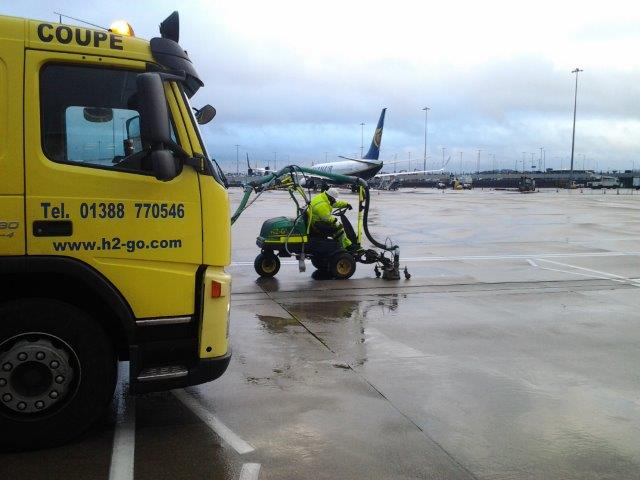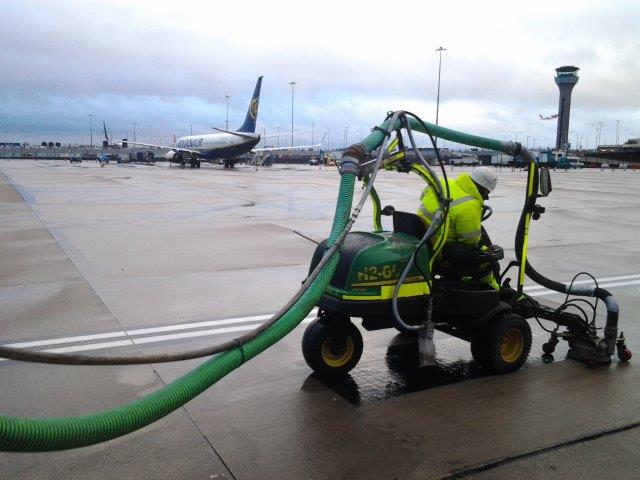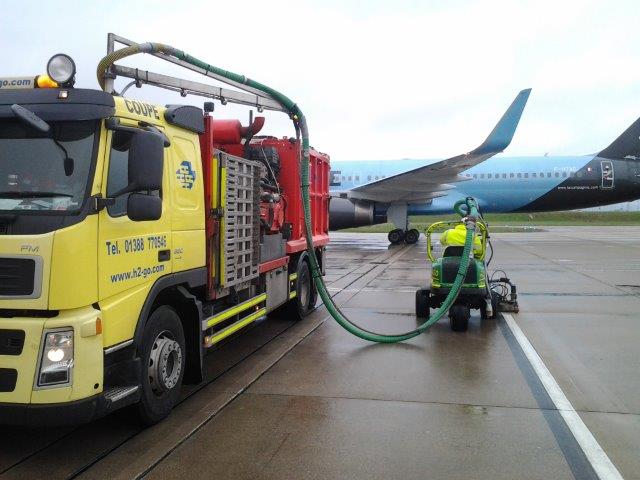 H2GO - ready to for new bookings, please contact the office for a quotation for all you line removal and surface preparation needs.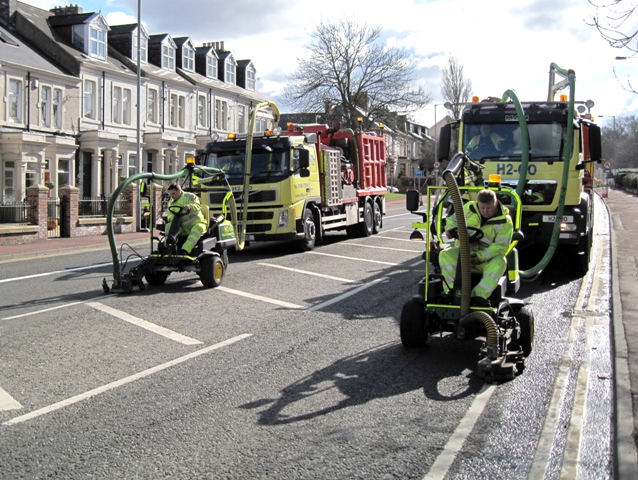 Before and after, hydroblasting removal of a pedestrian walkway at a food distribution depot in Hampshire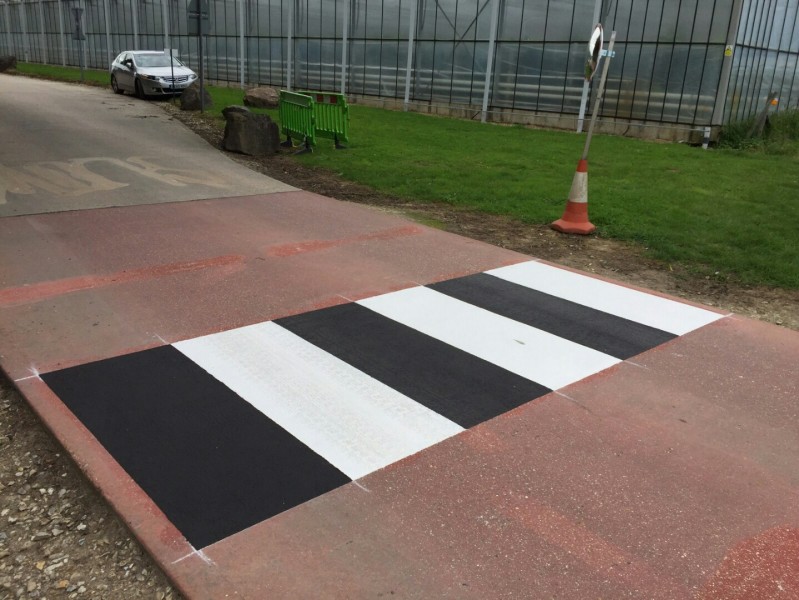 H2GO latest hydroblasting removal at Gatwick Airport, H2GO were called upon to remove paint markings from redundant aircraft stands.